Olive oil, minced garlic, fontina, mozzarella, prosciutto, red onion, fresh rosemary, parmesan and arugula tossed in a lemon vinaigrette after bake

Field greens, fresh strawberries, Roth Dairy buttermilk blue cheese, roasted macadamia nuts, raspberry poppyseed vinaigrette

Visit our newest location in Covington, Kentucky for a next-level Dewey's experience.
We stay serious about pizza
Without taking ourselves too seriously.

So much more
Pizza may rock the center stage, but don't underestimate our salads and calzones…
Join Our Crew
We are always looking for dynamic people who have a strong passion for food and people. Management, Service Team and Pizza Maker positions are open for applications.
Craft Brews & Amazing
Wine Selections
We keep our taps flowing with local and national beers and a great selection of fine wines.
Give & Receive
Share the love with a Dewey's gift card or hook yourself up by joining our rewards program below.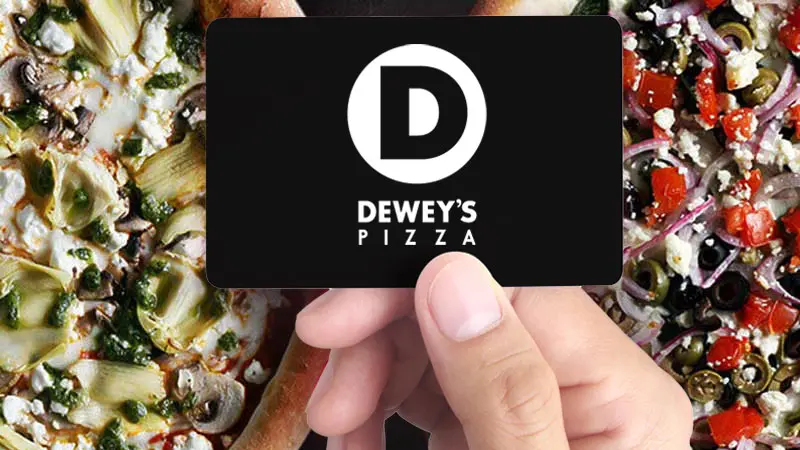 Give The Gift of Pizza
Give the best gift of all, be the star of the party!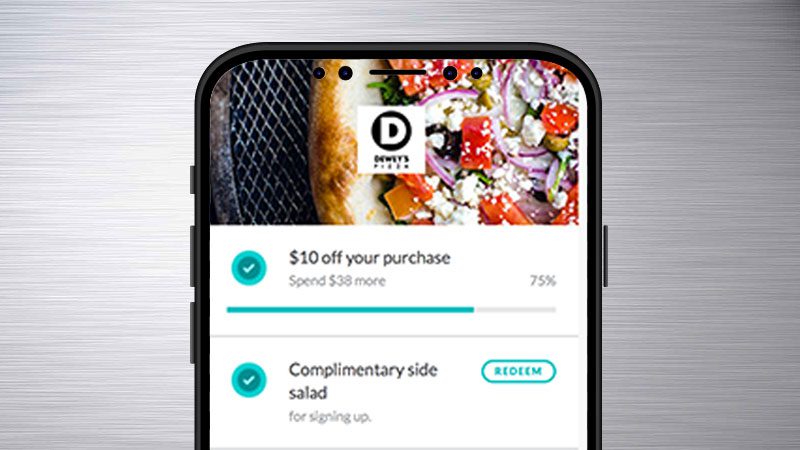 Earn Free Rewards
Earn rewards just by eating pizza with our Thanx program.